«VITAFOREST» is Eco-Products for Health
Products of «VITAFOREST» Company
One of main targets of «VITAFOREST» is to improve and protect the human body. Many unfavorable aspects of the environment affect the modern human being throughout life: carcinogens, mutagens, radionuclides, ultraviolet radiation, etc. For the proper functioning of the immune system, our body has to get enough vitamins, minerals and acids. Unique and one-of-a-kind organic products made of the Chaga mushroom will help it.
12 facts about Chaga that will surprise you
ORAC 52000 value
The highest ORAC value among all natural products in the world – the potential of antioxidants to absorb free radicals.
29 polysaccharide derivatives
Probably, the most powerful product against cancer.
Chaga DNA
In its composition, the DNA molecules of chaga are 30% closer to the DNA molecules of the human being, rather than the DNA of any plant.
No toxic compounds
No toxic compounds have been detected in the chaga composition.
There is not threshold dose
When consume chaga products does not exist a limit dose.
50 times more SOD
Superoxide dismutase – the contents of SOD in chaga are 50 times higher than its contents in any other medical mushroom.
300% activation of NK-cells
NK-cells – the functional operation of natural cell killers is improved in 300%.
Contains 25 phytochemicals
25 phytochemicals are established in the birch chaga composition.
More than 5300 years of history
The history of the birch mushroom consumption as a medicine dates back long ago.
400 years ago
More than 400 years ago the people from the northern Europe started to use the chaga mushroom in alternative medicine.
60 years ago coffee substitute
More than 60 years ago the Finns began to use chaga products instead of coffee.
46 branches of modern medicine
In modern medicine use the betulin and the betulinic acid contained in the chaga as active ingredients.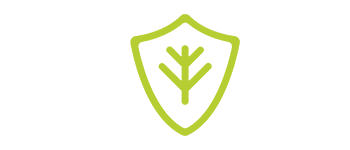 Stimulus and activation of the body immune system.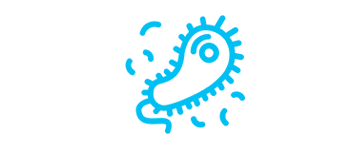 Free radicals damage to body cells reduced due to the large amount of antioxidants.
Normalization of the blood pressure and cholesterol levels.
Special attention should be paid to an incredibly high content of nutrients in the chaga mushroom. As a result of over 1,600 scientific researches in the past 40 years, including anti-cancer ones, it has been proven that beta-glucans found in chaga may neutralize and destroy cancer cells and heal a number of viral diseases.
In Siberian regions, where the most active and useful mushroom is grown, the level of cancer among local population is much lower than in other regions. This is due to the more frequent use of mushroom products in different forms, either extract, decoction or tea drink made of chaga.
Chaga antioxidants compared to basic «Super foods»
Many people know the term «antioxidant», however, not many people know what its benefit is about. Antioxidants contained in natural products protect the cells against damage caused by unstable molecules or free radicals.
The chaga mushroom has the highest ORAC (Oxygen Radical Absorbance Capacity) level, the capacity to absorb harmful free radicals. Compared to other products rich in antioxidants, the chaga ones are confident leaders among all natural assortments.
Goji vs. Chaga
Originated from China, the goji berries contain high amounts of polysaccharides (pectin)./li>
In contrast to this, the chaga contains structural polysaccharide (chitin), which is more useful for humans. Moreover, it is found in natural products quite seldom, what makes Chaga a really unique source of biologically active components contained in chitin.
Acai vs. Chaga
Acai berries are grown in South America and have been positioned as an effective tool in the fight against cancer and for losing weight for a long time. However, further studies have shown that acai berries are as useful for human health as other berries.
The chaga, as well as its derivative products, really contain a lot of nutrients and healthy ingredients.
Rosehip vs. Chaga
Rosehip has the highest vitamin C content compared to any plant sources. However, the vitamin C cannot cope with many serious diseases, for example, cancer or rheumatoid arthritis.
On the other hand, the phytosterols found in chaga have a direct anticancer effect and the beta-glucans help to ease the painful arthritis symptoms.
Quinoa vs. Chaga
Quinoa – a gluten-free grain that grows in South America. It is an excellent source of vitamins, flavonoids and antioxidants, supporting the health of cardiac and respiratory systems and protecting cells against free radical damage.
Chaga contains even more antioxidants and may be consumed by human in much larger quantities than quinoa.
Spinach vs. Chaga
Spinach, cabbage and other leafy vegetables are rich in nutrients beneficial for eyesight, hair and skin. Spinach also contains chlorophyll, which helps to resist harmful effects of carcinogens, but, in order to reach real therapeutic results, it is necessary to consume a large amount of spinach. However, nobody likes its taste.
The chaga, in its turn, has the same advantages, but the consumer has the opportunity to taste a variety of mushroom drinks with different ingredients.
Avocado vs. Chaga
Avocado helps to reduce blood cholesterol levels and improves heart function. This is due to high content of vitamin D and folic acid in this fruit.
Chaga is also rich in beta-D-glucans and the consuming it regularly reduces the level of low-density lipoprotein cholesterol in quite a few weeks.
As you can see, the birch chaga is a unique natural product and using it systematically can protect your body against harmful effects of environmental factors as well effectively improve your health against many serious diseases.
The «VITAFOREST» Company is a manufacturer of chaga products and offers you a variety of goods made of the birch mushroom
Incredibly useful for the health, hair and skin, the chaga extract will help you recover the youth and eliminate many problems related to diseases of any human organ.
The sweet chaga mushroom tea will surprise you with an amazing aroma of fresh wood and cheer you up for the whole day!
Soon our company will launch a new line of teas with natural additives. Flavored chaga drinks with plum, blueberries, raspberries, cranberries, thyme, chamomile and many other fruits and plants will diversify your daily diet with bright flavors!